This Friday we're proud to support some of the most original rock music around. The Mercury Tree is a Portland-based band which specializes in microtonal compositions that sound like the kind of music aliens might make. It's some pretty out-there stuff, reminiscent perhaps of certain King Gizzard & the Lizard Wizard material. Also on the bill is Oceanaut, who is one of our favorite Tulsa bands because they (like us) strive toward a mixture of the unusual and the appealing. Come on down to Hunt Club and share in the adventure!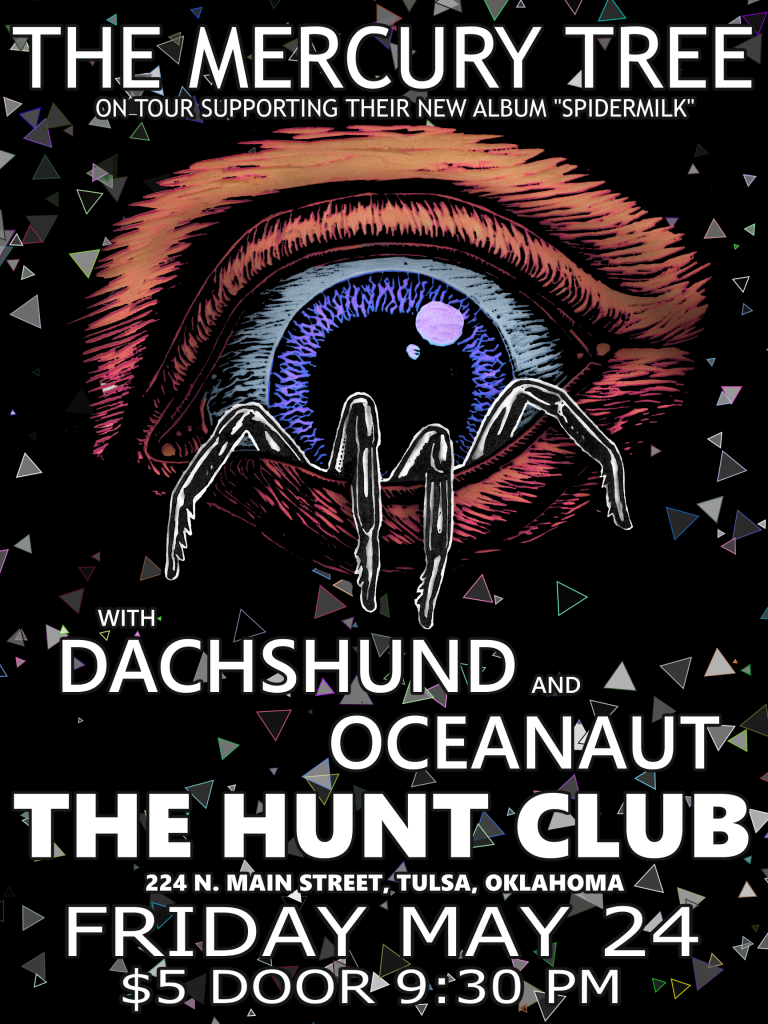 The Mercury Tree
Experimental microtonal rock from Portland (OR) with 17 notes per octave.
https://themercurytree.bandcamp.com/

Check out this interview with Mercury Tree, in which they discuss the reasons for their fascination with microtonal tuning, and why they settled on 17-edo tuning for their latest album.
Oceanaut
Progressive pop-rock exploration from Tulsa.
http://oceanaut.bandcamp.com