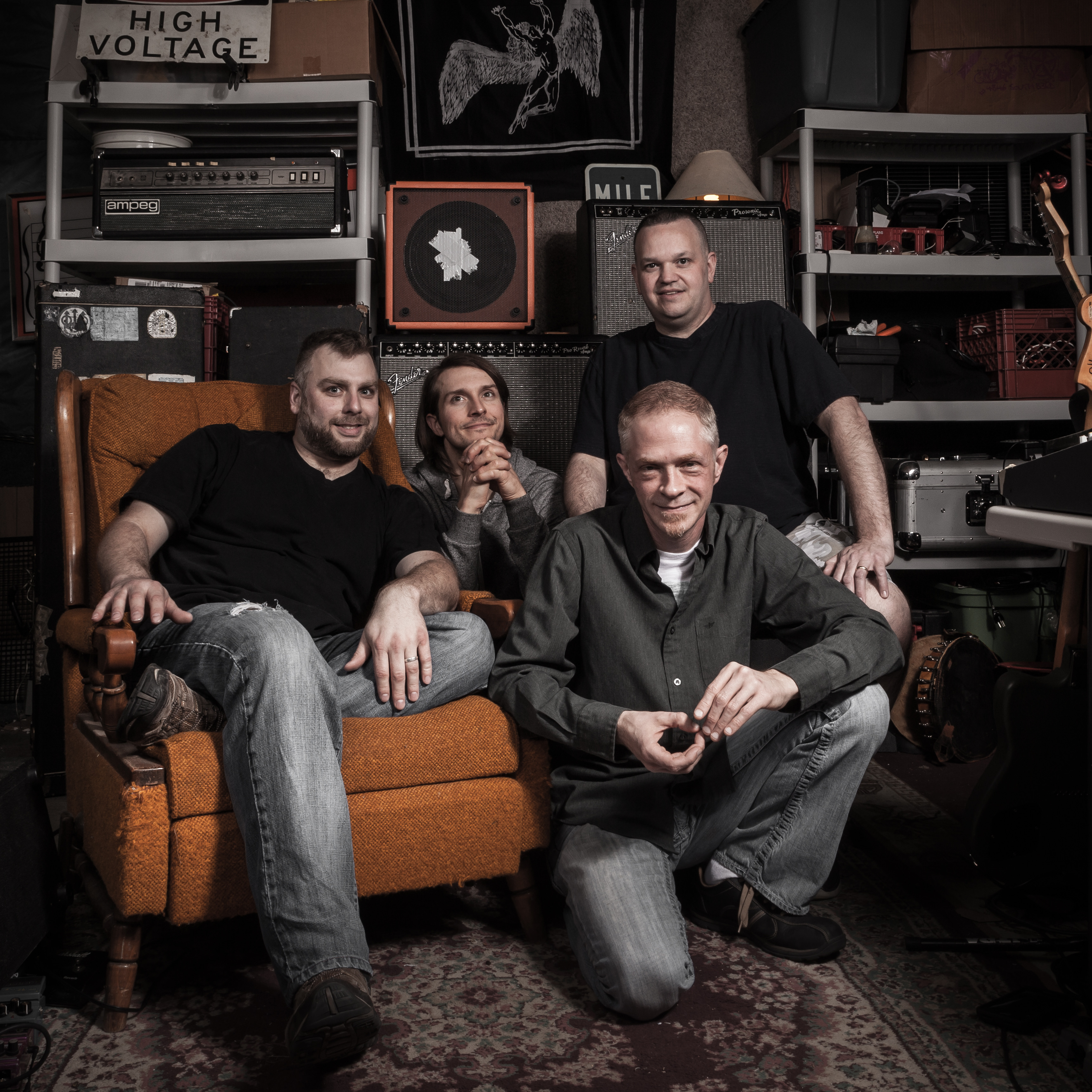 Beneath the wide-open sky of Northeastern Oklahoma, where the Arkansas River rambles among the Osage Hills, four friends with a mutual interest in rock-music, and its legacy, and its future, joined together to form a band called Dachshund.
Inspired by a cross-section of genre-defying (and genre-defining) heroes like Radiohead, Hum, Bowie, Helmet, Queens of the Stone Age, and Soundgarden — as well as various unsung local influences — these four friends set out to bend the rules of rock-music to their own whims, in an effort to achieve a more personal kind of expression. They continue to create music which expresses something of themselves, and of the places from which they came.
Hailing from the greater Tulsa area — a location known simultaneously as the "Middle of Nowhere" and the "Center of the Universe" — Dachshund strives to embrace contradiction and resist restrictive preconceptions.
Our music is a cinema of the mind, with a screen as wide as the Oklahoma sky.
—
Dachshund is:
Mazus Graves – guitars and vocals
Eric Hartley – guitars and vocals
Matt Mayo – bass guitar
Jason Booze – drums
—
Previous members include:
Andy Jenson – bass (founding member)
Matt Taylor – drums (founding member)
Adam Karleskint – drums
Bee Meddler – drums
Lee Moody – drums
—
We play frequently in our hometown of Tulsa, OK
But we have also performed in:
Eureka Springs AR
Springfield MO
Dallas TX
Saint Louis MO
Discography:
As of January 2021, we have self-released two albums, and are working on a third.
Our first, 2011's The Ballad of Shorty Long, was a collection of ramshackle bangers, a visceral and slightly odd set of tunes which wore its '90s alt-rock influences on its sleeve.
Our second album, 2016's Crooked House, made a deliberate turn toward introspection and nuance, featuring more personal material as well as a handful of art-punk rockers and a couple of barn-burners.
Our third album, Phantasmagoria, was released on Oct 26, 2023. Unified around a backbone of gothic-rock, but packed with psychedelic twists and a progressive regard for adventurous song-structures, it presents a concept-album which begins in Tulsa's famous bygone haunted-house — and which spirals out along themes of love, transgression, religious oppression, and personal apocalypse.
Find us on Facebook, Bandcamp, or Soundcloud.