5/12/19: Dachshund & Stallone Cobras at Soundpony!
Let's face it, Moms rock. You should totally bring your mom to Soundpony on Mother's day! If perchance you ARE a mom, you should totally bring yourself! In either case: Come rock your Mother's Day with us!
Stallone Cobras and Dachshund at Soundpony! Music at 10pm.
Stallone Cobras – Slick indie-punk from Tulsa, reminiscent of heavy underground acts of the late '80s and '90s, like Husker Du, Dinosaur Jr, and Melvins.
https://www.facebook.com/stallonecobras
Dachshund – Adventurous garage-rock from Tulsa. "Like a misguided musical version of Han Solo, we smuggle art-rock ideas into pop-songs." Talking Heads meets Built to Spill meets Bowie meets Queens of the Stone Age.
https://www.facebook.com/dachshundband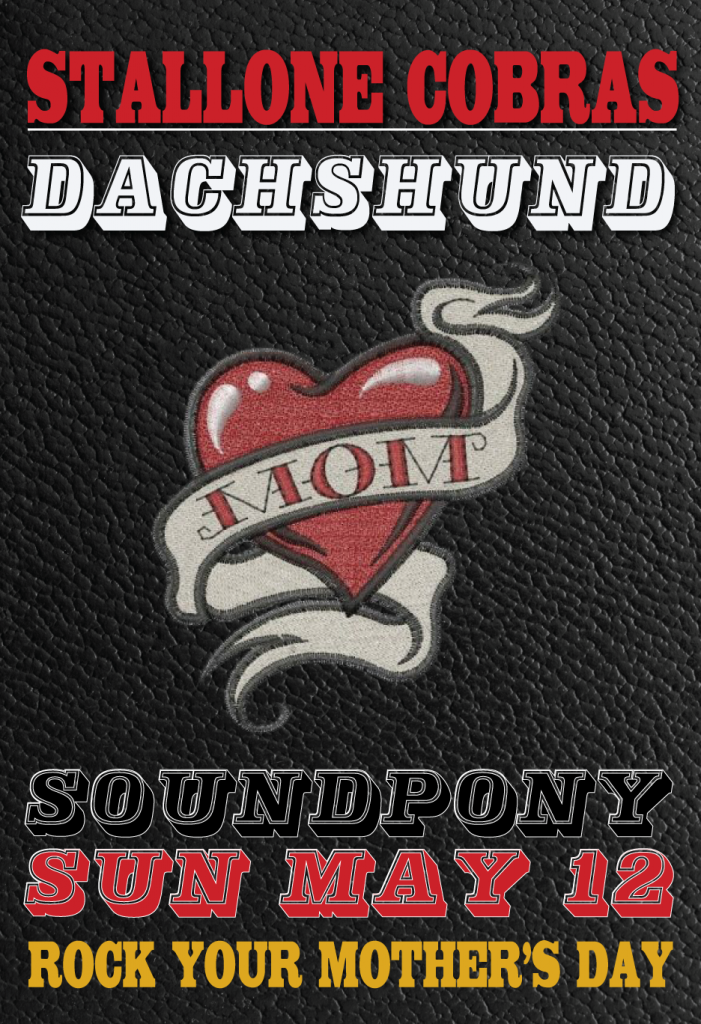 This entry was posted by Mazus on April 27, 2019 at 3:07 am, and is filed under News, Shows and Events. Follow any responses to this post through RSS 2.0.Both comments and pings are currently closed.