11/01/18: Dachshund & The Danner Party at Hunt Club!
Dia De Los Muertos. Hunt Club. Come trip to the psychedelic strains of The Danner Party and Dachshund! Stick around to witness the Muffin Man Meltdown, an epic two-band cover of Frank Zappa's "Muffin Man." Also, show up early to catch the opening acoustic mini-set by Dachshund's RD. As full a Thursday night as any spirit-walker could want.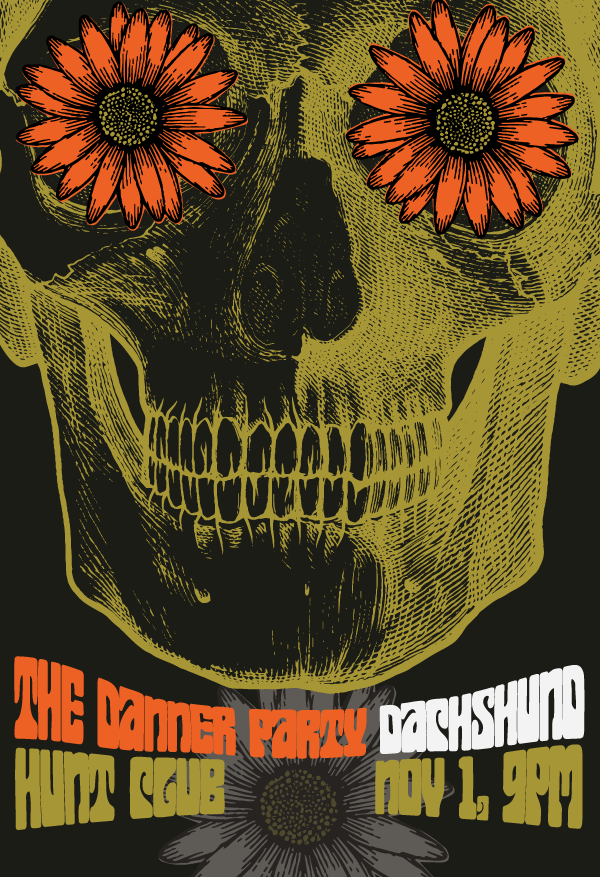 Join the Facebook Event:
https://www.facebook.com/events/2157984571194703/
This entry was posted by Mazus on October 5, 2018 at 8:20 pm, and is filed under News, Shows and Events. Follow any responses to this post through RSS 2.0.Both comments and pings are currently closed.